Strata Insurance
As the Australian population grows, so does the requirement for high-density living, such as apartment complexes. Most of these property types are Strata Titled, which requires a particular type of insurance, in order to cover their broad range of exposures.
Strata Insurance Specialists
Ensure the Protection of Your Property with our Strata Insurance. Explore Coverage Options, Policies, and Requirements in Our Comprehensive Guide for Property Owners and Managers.
As the Australian population grows, so does the requirement for high-density living, such as apartment complexes. Most of these property types are strata titled, which requires a particular type of insurance, in order to cover their broad range of exposures.
As most strata properties (residential and commercial) have shared common property, such as driveways and plumbing, it is necessary to have an insurance policy that covers the entire asset.
A strata property is not only comprised of a building and common property, there is also a strata corporation (or committee) that oversees the strata complex and protects the rights and interests of the owners. These committees also have legal liability exposures, much like a company board of directors. Thankfully, all strata insurance policies have a section tailored to provide protection for these legal liabilities.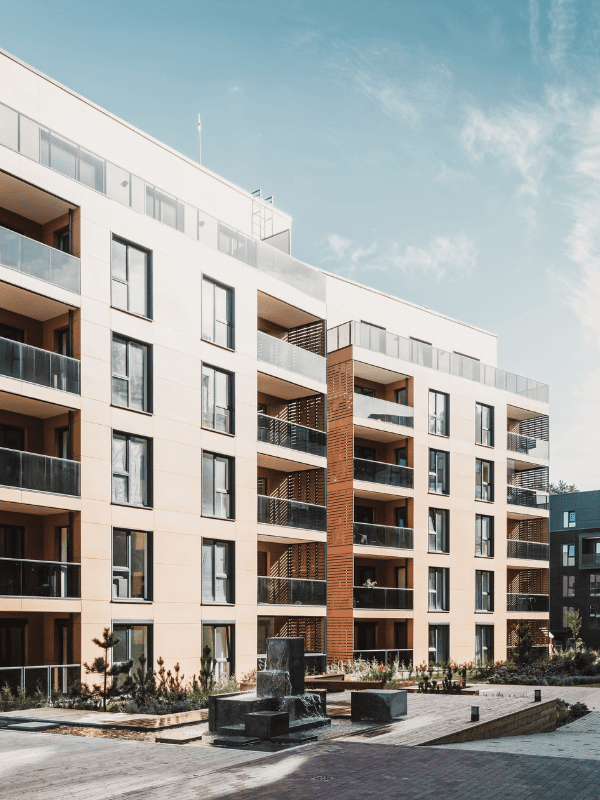 Strata insurance serves a pivotal role in managing the unique risks associated with high-density living arrangements, prevalent in Australia's expanding urban areas – especially in our Capital Cities. This insurance not only covers the physical building and shared facilities such as driveways and plumbing but also encompasses the legal liability exposures of the strata corporation or committee. As the custodians of these complexes, they carry the responsibility of protecting the rights and interests of property owners, akin to a board of directors. For property owners, strata insurance is paramount, ensuring they are comprehensively protected from potential liabilities and safeguarding their assets in the face of an ever-growing population's requirements.
Strata insurance is a vital element of property ownership, designed to address the unique exposures associated with strata-titled properties. Its key components include coverage for property damage, personal accident, office bearers' liability, fidelity guarantee, equipment breakdown public liability, and legal expense cover, all tailored to meet the multifaceted needs of strata properties.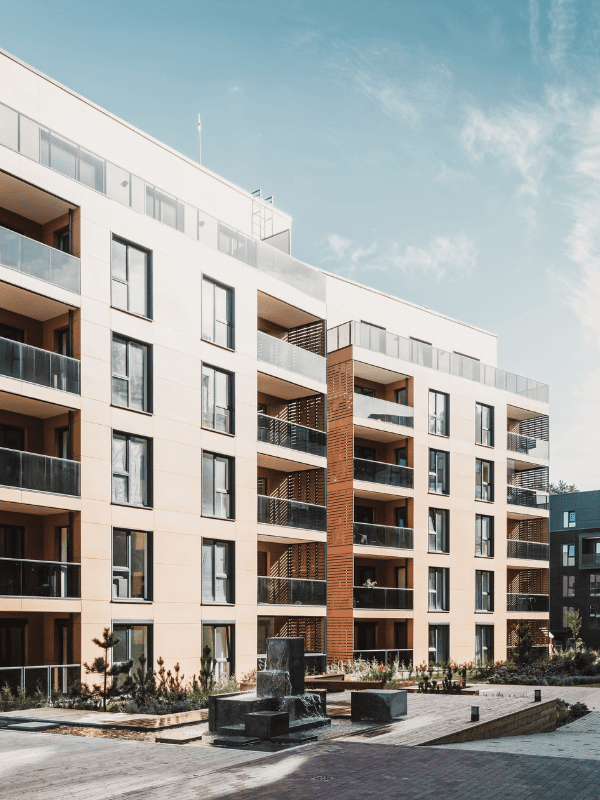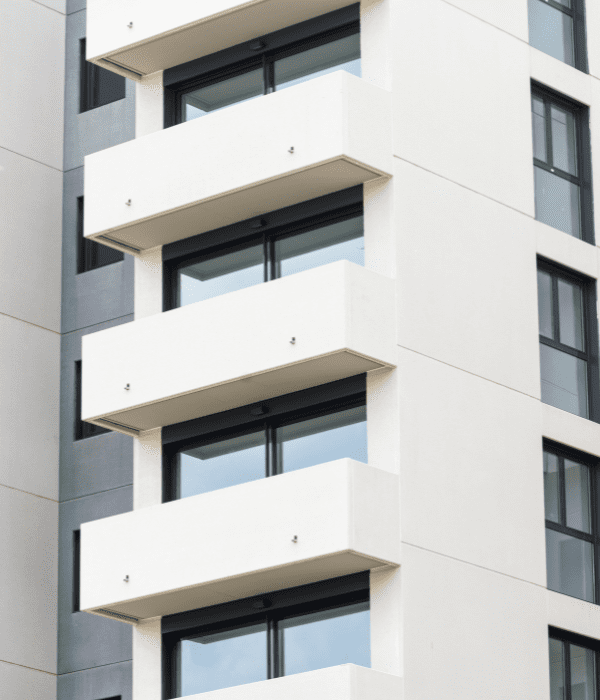 Property damage coverage protects against damage to the building and common areas, as well as any loss of rent incurred due to the damage. Liability insurance protects the strata corporation against potential legal actions, whilst loss of rental income coverage provides financial security in the event of property damage rendering the property uninhabitable.
Legislation varies in each state, however each state has some form of legal requirements which stipulate comprehensive strata insurance as mandatory for strata properties. Strata building insurance coverage ensures the protection of property owners, and the strata corporation.
Several factors influence the cost and extent of strata insurance coverage. The location, size, age, and type of strata property are key determinants. For instance, a larger, older property located in a high-risk area may attract higher premiums.
Potential risks also significantly impact insurance premiums. Fire, flood, and liability claims, amongst others, increase risk exposure, thereby escalating insurance costs. To mitigate these risks, property owners are advised to implement proactive maintenance strategies and strict safety measures, which can lower premiums without compromising on coverage.
Understanding strata insurance is crucial for every strata property owner and manager. By identifying influencing factors, recognising potential risks, and implementing cost-saving measures, strata insurance can become an asset rather than a liability. Trust Trident Insurance to guide you through the complexities of strata insurance and provide you with the best coverage for your needs.
How Can Trident Assist you with Strata Insurance?
Whether you're a strata property owner or a strata manager, acquiring comprehensive strata insurance is a crucial step to protect your investment and satisfy legal requirements. Trident Insurance, as a leading strata insurance broker , is committed to helping you navigate the complexities of strata insurance.
Our strata insurance policies are tailored to meet your specific needs, taking into account your property's unique factors. We strive to provide a personalised approach to insurance, ensuring you're adequately covered against property damage, liability, and loss of rental income.
To gain a clear understanding of the costs involved, Trident Insurance offers a straightforward process to receive a strata insurance quote. Our team of experienced professionals is on hand to guide you, ensuring transparency and confidence in your coverage choices.
Furthermore, we're ready to help you implement effective risk mitigation strategies and proactive maintenance plans to potentially lower your premiums, while maintaining the highest standard of coverage.
Don't leave your strata property's protection to chance. Engage with Trident Insurance today, to ensure you have the optimal level of cover for your strata complex. Your peace of mind is our priority. Contact us now for your customised strata insurance quote.
Summary of various Coverage Solutions Trident can help within a Strata Policy
Property: Covering damage to the building and common property, plus the loss of rent incurred, due to the damage caused.
 Voluntary Workers Personal Accident: In the event that an individual is injured whilst working on the property and they do not meet the requirements of Workers Compensation Insurance, this section will pay a weekly amount for their lost wages and also a nominal amount for a permanent impairment or death.
Office Bearers' Liability: This section protects the legal liability of the Committee following a wrongful act by one of the Committee members.
 Fidelity Guarantee: Should someone from the Committee steal funds from the Strata, this section will provide compensation for the amount lost, as per the terms of the policy. 
Equipment Breakdown: Provides protection against breakdown of electrical and mechanical items, such as elevators and air conditioners.
Public Liability: This section provides cover if a member of the public is injured, or if property damage occurs on the property, due to the negligence of the strata.
Legal Expense cover: Covers the legal defence cost for matters brought against the Body Corporate, such as a regulatory audit or workplace health and safety breach.
What is strata insurance?
Strata insurance is a specialised type of coverage designed to protect the structural elements of strata -titled properties, as well as the shared communal spaces the potential liability risks associated with property ownership and management.
What does strata insurance cover?
Trident Insurance's strata coverage protects against property damage, loss of rent, worker injuries, committee liability, fund theft, equipment breakdown, public liability, and legal expenses for the body corporate.
What is not included in strata insurance policy?
Strata insurance doesn't typically cover personal contents, specific improvements made by owners (like marble bench tops), or certain fittings like curtains and carpets. Detailed exclusions can be explained by our friendly team at Trident Insurance.
How is strata insurance calculated?
Strata insurance is calculated based on factors like location, property size, age, type and risk exposure. For a detailed breakdown, get in touch with our team.
Is strata insurance compulsory?
Yes. In Western Australia, strata insurance is mandatory for all strata properties, as stipulated by legal requirements to safeguard properties and their residents.
How do I obtain strata insurance?
Obtaining strata insurance is simple with Trident Insurance. Contact us for a tailored quote that meets your needs. Start the process by getting in touch with our team who will be more than happy to guide you through the entire process.