Transit

& Cargo 
Transit Insurance, also commonly known as Marine Transit or Marine Cargo Insurance, comes in several forms of cover.
Transit & Cargo Insurance
CARRIERS LIABILITY – Specific cover for the Carriers of the goods (Transport operators).
ANNUAL TRANSIT – Covering any sendings made throughout the year. This policy can be tailored to include imports and exports, including cross voyages to other places around the world.
SINGLE TRANSIT – Designed to cover a one-off shipment.
Generally, most freight companies will exclude all responsibility of goods in their possession whilst being transported. A removalist may offer cover for your personal effects, however the cover is generally limited to 'Fire, Collision & Overturning' but excludes a number of things such as 'Accidental Loss or Damage, Theft etc.'. We therefore recommend arranging your own comprehensive insurance, which is quite cheap and simple to do.
The marine and transportation industry is a unique and complex field demanding specialised insurance experience and expertise. Should you wish to discuss your particular requirements, please feel free to reach out to one of our Insurance Consultants today.
What does Marine Cargo / Marine Transit Insurance cover?
This form of insurance covers goods while being exported, imported or transported within a Country by sea, air, road, and/or rail.
The insurance covers are flexible and can be tailored to cover the following: 
Accidental Damage
Physical damage that occurs as a result of an unexpected and non-deliberate external action.  
Insured Events
Only the events nominated on the policy. These are commonly known as fire, collision and/or overturning covers. 
Collision
Damage caused due to the collision of the carrying vehicle, vessel, train, or aeroplane.  
Malicious Damage
Acts of vandalism and sabotage by third parties.
Fire, Explosion, Lightning
Dropping During Loading and Unloading
Case Study:
Jessica runs a small business that exports organic cheese from Australia to Asia. It's a new business, so she works very hard to provide quality products and build her client base.
Recently, a shipment of her cheeses that were going to a new client was left on the dock unrefrigerated – and the cheeses were spoilt. Not only did Jessica lose valuable product, but she also missed out on the repeat business of the new client.
Thankfully, Jessica had marine transit insurance, which covered her products from the time they left her business until they were in her client's possession. While her insurance didn't help her keep the new client, at least the insurance reimbursed Jessica for the cost of the cheeses that were spoilt.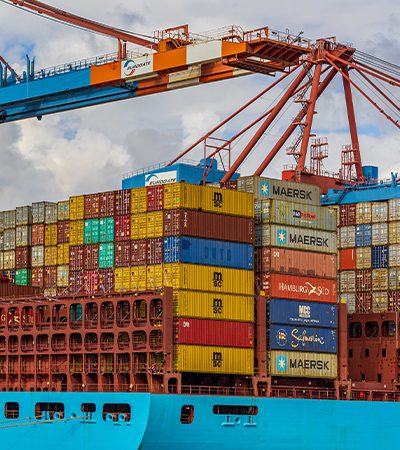 Get a quote suited to your Transit & Cargo Insurance
Standard homeowners insurance may not be sufficient for homeowners who own luxury homes or have a high net worth. These property owners need high-value insurance.