Resource Industry
In-depth knowledge and understanding enables Trident to tailor unique insurance options for every operator
Resource Industry Insurance
For almost three decades, Trident has been providing Insurance Broking and Risk Advisory services to the Resources sector. From the early days of open cut gold mining, all the way to recent forms of clean energy, such as solar and wind.
These days our service framework is specifically catered towards Mining and Energy Contractors. Our in-depth knowledge of the Mining and Energy sectors, together with our comprehensive understanding of the insurance market, enables us to tailor a competitive insurance program to suit each individual Contractor.
"we understand that every company is different, which is why the team at Trident Insurance explore every option to gain a greater understanding of the potential risk profile"
– Dan McCallum, Account Director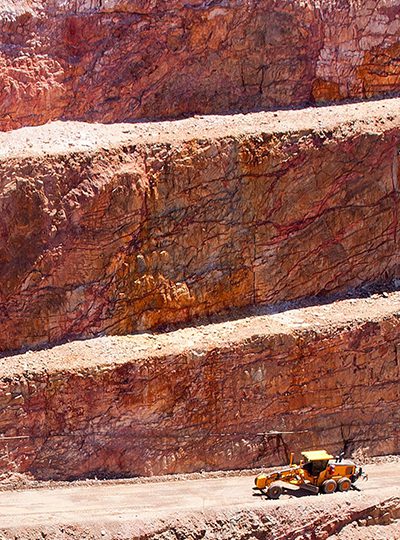 Insurance Designed Specifically for Mining & Energy Contractors
Here are some examples of Contractors we can assist with:
Drilling Contractors
Engineering Contractors
Boilermakers
Shutdown teams
Project Managers
Geologists
Onshore Oil & Gas Contractors
Offshore Oil & Gas Contractors
Exploration Contractors
Plant Operators
Blasting Contractors
Metallurgists
Mining & Energy Contractor Services
As resource industry insurance experts, our services extend beyond just placing insurance
Risk Profiling
At Trident, we understand that not all Mining Contractors are the same, which is why we must analyse each of our clients risk profile.
The benefit of doing this exercise is the following:
Allows each client to have a greater understanding of their inherent risk
Helps to differentiate the clients risk profile from other Mining & Energy Contractors
Provides the insurance market with greater confidence in the Company, by having a strong understanding of the level of risk.
Risk Framework Consulting
In order to help our clients understand what they can do to minimise their risk, our role as Insurance Brokers has now evolved to become Risk Consultants.
Each Trident Broker has a strong understanding of what measures companies can implement, in order to decrease their level of risk.
This provides the client with the following benefits:
By decreasing the level of risk, this enables the Insurers to offer decreased premiums.
Prevents future losses from occurring.
Allows the client to keep up to date with recent risk management changes.
Risk Reviews – Loss control programs
It is impossible to prevent all losses from occurring, however Trident can help prevent the impact of these losses.
We do this through the following:
Business Continuity Planning
Disaster Recovery Planning
Incident Response Framework. For example, implementing pre-agreed recovery experts, such as Injury Management Consultants or Building Repairers.
Insurance Program Audit Service
Trident offers prospective Mining & Energy Contractors with an obligation free insurance program audit service.
It is often hard to understand the fine print of policy wordings, so we offer to make this easier for you to comprehend.
Our review includes the following:
Heat map identifying any gaps in cover, or improvements we recommend
Detailed report on any uninsured risks identified
Premium benchmarking, in order to assess overall cost of insurance
This audit service proves to be a useful offering, particularly for companies looking at mergers or acquisitions of other companies.
We also recommend a range of Liability and Expenses Cover for Mining & Energy Contractors
Management Liability Insurance
There are a number of exposures that Mining & Energy Contractors are potentially liable for. A Management Liability Policy can provide coverage (including defence costs) for the following:
Cover for Directors or Entity – allegations of misleading and deceptive conduct in a contract negotiation
Employment Practices – include issues such as bullying, harassment or allegations of wrongful termination
Statutory Liability – Breaches with respect to Work Health & Safety (WHS) or other Statutory Regulations
Crime – Theft of Funds or Stock by Employees
Tax Audit Expenses
Legal Expenses Insurance
Providing cover for the cost of defending or pursuing statutory or civil actions. Example of this could be contractual disputes with a Client or past employee, or statutory matters such as a WHS breach.
How can I obtain an Insurance Quote?
We recommend calling or emailing our Resource Industry Specialist, to discuss your specific insurance requirements.
Dan McCallum
danm@tridentinsurance.com.au
0423 449 607