What is it?
Simply put, underinsurance (or co-insurance) is when you don't have enough insurance to cover the replacement value of the items you're insuring or don't have insurance at all. According to the Australian Securities and Investments Commission (ASIC), they state that up to 80 percent of homeowners insurance are underinsured.
Looking for a Perth insurance broker to answer all your insurance questions? Contact Trident Insurance today we are here to help!
For most people who find themselves underinsured, it's usually because they either:
haven't properly calculated the current replacement value of their property and belongings;
they may underinsure their property on purpose – usually to pay a smaller premium;
believing the sum insured is the amount available to pay a claim, or;
in the belief that 'it'll never happen to me'.
It is much more common that the shortfall is unintentional. According to the Housing Industry Association, in 2021 the cost of building materials rose by 30%. However, most home owners only increased their home replacement cost by 5% (as proposed by their insurers using CPI increase).
One of the major reasons why assets are underinsured is due to an incorrect building Sum Insured. This may be due to:
The building cost being based on 'market' value (real estate value);
Inaccurate building cost estimation (outdated building cost per square metre);
Not adjusting Sum Insured following renovation & improvement, or;
Not including demolition costs and architectural fees in the Sum Insured.
Why is underinsurance important to me?
Underinsurance is important because it doesn't just apply to a total loss – it also applies to partial losses. If you have significantly underinsured your home or contents, your insurer may have the right to pay only a proportional part of the loss because you've insured for only part of what it's worth.
Here's an example.
A home was insured for $350,000, however it was worth $650,000 to replace. The home was damaged & the repair costs amounted to $100,000. When the homeowner made a claim, the insurer exercised their right to reduce the payout in proportion to the level of under-insurance. The insurer made a payment of $67,000 & the $33,000 balance was the responsibility of the owner.
Therefore, obtaining the correct Sum Insured will provide you with the financial security that you & your family need.
Here's how to fix it – Top tips
TIP 1
Use a Building & Contents calculator. Most insurers have these available on their websites or you can click on the link to use the Trident Home calculator. The result will be a guide only and not a professional valuation but it will provide a reasonable estimate to rebuild your home.
TIP 2
The above Building estimate needs to be adjusted if you have high cost fitting & fixtures – ovens, built in furniture, carpet and curtains. Also, think about your property – are you on flat land or sloped? Is access easy or difficult? Add extra to your Sum Insured for potential difficulties in repair or rebuilding but don't reduce the Sum Insured if 'easy'.
TIP 3
You've calculated your estimated Building cost & made adjustments for your individual circumstances. To finish, check that the following items have been included in the Building cost calculation:
Removal of Debris
Professional Fees (Architect, Engineer, etc.
Cost of temporary accommodation
We would recommend, as a rule of thumb, that 10% of the rebuild cost should be added for each of these items.
Add all the figures together & you get your Building Sum Insured.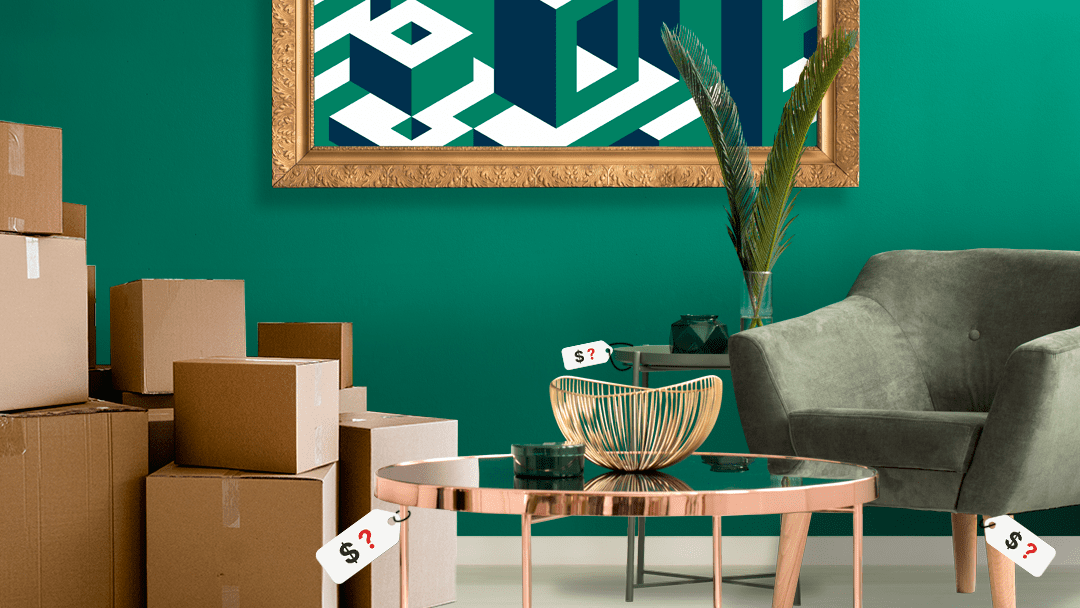 TIP 4
For Contents, take a walk through your house from room to room and make an inventory list of each item of value. You may also want to make a video with your phone & talk about certain pieces of furniture or artwork that you have. Be sure to consider the cost to replace the item, not the purchase price (while this may be the same in most cases). Remember – carpets & window treatments are considered contents by insurers so include a value for these.
After completing a list of the internal items in your home, move to the outside and complete the same process. Your garden & handyman tools, garden furniture & barbecue, sporting equipment & items in storage need to be included in your contents Replacement Cost. Create a total cost of replacing all items inside and outside your home. To set your Sum Insured, increase the Replacement Cost by 5% to account for new stuff that you will purchase in the coming year.
TIP 5
Most insurer's standard cover for Contents will limit loss or damage to your home. You may be able to extend the cover for items away from your home – items such as watches, wedding & engagement rings, laptops or bicycles are good examples. Depending on the value, you may need to 'specify' certain items & provide additional information. We recommend discussing your individual needs with your insurer or Perth insurance broker to tailor your cover to your needs.
Doing a household inventory of everything you own in your home is one of the most important steps you can take to determine your Sum Insured & to maximise your settlement from the insurer in the event of a claim. The next most important step is to make sure a copy is stored & saved away from your premises – it's no good if your inventory list burns with your home! – so, take it to work, give it to a family member or friend or store it in the cloud. And finally, keep it up to date by reviewing it at least once a year.
Summary
Underinsurance is prevalent in Australia, with 80% of insured people potentially being financially affected in the event of a loss to their home or contents. If you haven't thought about insurance or gone along with your Insurer's recommendations (if they offer any), you will probably be one of the 80% especially with the rising cost of building materials over the last few years.
By working through the tips provided, you will not only avoid underinsurance, but will also obtain the financial security that you are seeking when buying insurance.
Contact Trident Insurance, Perth insurance broker specialists today to obtain a competitive quote for all your insurance needs.
Our Insurance Broking capabilities range across a diverse number of industries, from small business to multi-national companies. We are a one stop shop for all General Insurance matters.